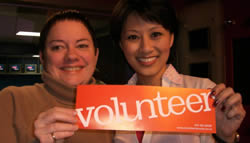 Many students who come to Sucre to study Spanish decide to volunteertheir time and skills to help make life a little bit better for local people who live every day of their lives with some level of disadvantage. We have many people in our midst, here in Sucre and in nearby towns and villages, who struggle with everyday challenges that come their way. Many of our students have been inspired to help others in need. The generosity of spirit shown by these individuals can and does make a real difference in the lives of the people who benefit from their kindness and assistance.

What can volunteering in Sucre do for you?
Volunteering your time and skills is a great way to contribute to social development in Bolivia. Being a volunteer, you can contribute to local charitable organizations and at the same time develop a unique understanding of yourself. You can learn about the structure and daily needs of charitable organizations in this developing country. You will have the opportunity to share and learn new skills while practicing a whole new language. You will participate in a very real way in the rich culture of Bolivia and its people. You may also include this experience as a valuable part of your resume, thus increasing employer interest should you apply for employment in future.

How can you continue to help in the future?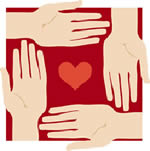 Charitable organizations, and we at the Sucre Spanish School, also share the hope that you will remember the social realities of the people of Bolivia and to continue to act on behalf of local charities even after you have returned to your own country. By keeping in touch, trying to influence political and economical decisions affecting the poorer countries or just generally promoting a positive attitude towards Bolivia you will be of tremendous help in the future.

How can the Sucre Spanish School assist?

The administration at Sucre Spanish School are in contact with many organizations around Sucre where volunteers are placed and their efforts very much appreciated. These organizations are doing good work in various areas of need. Desired skill sets include teaching, nursing, child daycare, animal husbandry, construction, agriculture, and caring for the disabled and the elderly. Depending on your interests, expertise, and current needs of the organizations, we at the Sucre Spanish School are happy to help connect our students to appropriate organizations who may be looking to fill volunteer placements.

We are happy to help with volunteer placements even if you choose not to study at our school.


People who wish to volunteer in Sucre are very welcome to do so, but caution must be exercised when choosing an organization with which to serve. Whilst most Non-Governmental Organizations (NGO's) are honest and responsible, there unfortunately also exist in Sucre those organizations in which this is not always the case. Students must beware of any organization whose aim it is to charge for a volunteer placement.. There are local travel agencies and even some local Spanish schools who try to "sell" volunteer placements on their websites. Our strong advice is to avoid these organizations. Information about the placements, or the placements themselves, must be given free of charge. We at Sucre Spanish School have intensive experience here in Sucre, and we are happy to assist you in finding an honest, completely free placement. We are happy to help with volunteer placements even if you choose not to study at our school.